Cuil shows right pages but wrong photo for eConsultant
Problem: Cuil shows right pages but wrong photo for eConsultant
Solution: No solution to tweak Cuil pages. Hopefully, they'll correct their algorithm.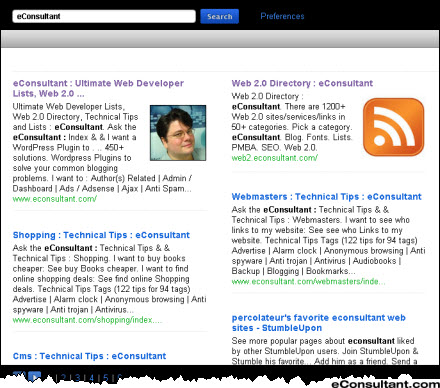 If you are new to eConsultant : Subscribe : RSS Feed | Follow us on : Twitter : eConsultant | FriendFeed : eConsultant | Soup.io : eConsultant | tumblr : eConsultant
Next Post :
What is the median income of the population in Idaho Falls, ID
Previous Posts :
Your turn. Add your comment.
You must be logged in to post a comment.