Freeware to cut AVI video file : AVI Trimmer by SolveigMM
Problem: Freeware to cut AVI video file
Solution: SolveigMM AVI Trimmer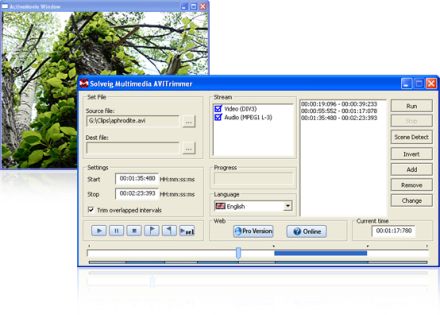 Ultimate Freeware List: I want a Freeware Utility to …450 common problems solved.
Free video editor, free movie editor, AVI editor / AVI Trimmer
SolveigMM AVI Trimmer is a free video editor for fast and lossless AVI editing. This freeware AVI editor is small, smart, easy to use and involves no encoding/decoding processes. No video / audio degradation and out of sync problem arises after editing. All AVI file types of any size and video / audio content are supported.
…
If you are new to eConsultant : Subscribe : RSS Feed | Follow us on : Twitter : eConsultant | FriendFeed : eConsultant | Soup.io : eConsultant | tumblr : eConsultant
Next Post :
Top 5 Tobacco Companies 2009
Previous Posts :
Your turn. Add your comment.
You must be logged in to post a comment.