Super Six : Top 6 Free Online Virus / Spyware / Malware Scanners
Check and clean your system of viruses, spyware, malware by running regular scans; these online scanners detect and clean your system.
Microsoft One Care
Windows Live OneCare safety scanner is a free service designed to help ensure the health of your PC. (Previously: Live One Care)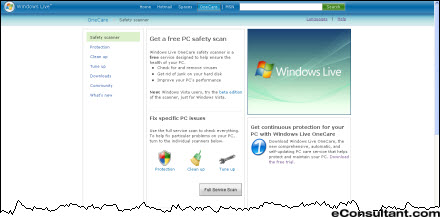 NOD32 (Eset)
The ESET Online Scanner is a user friendly, free and powerful tool which you can use to remove malware from any PC utilizing only your web browser without having to install anti-virus software. (Previously: NOD32 (Eset))
Norton/Symantec
Symantec Security Check tests your computer's exposure to a wide range of online threats. It's free and an effective tool that helps determine your Internet security needs. (Previously: Symantec)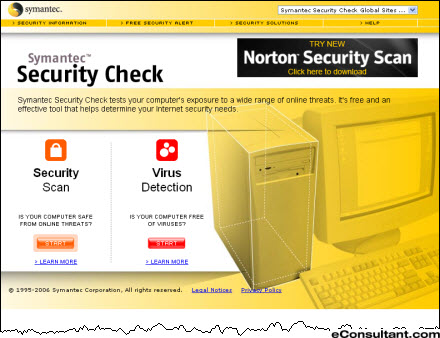 McAfee FreeScan
McAfee FreeScan helps you detect thousands of viruses on your computer. Based on the award-winning McAfee VirusScan engine, FreeScan searches for viruses, including the latest known "in the wild" viruses, and displays a detailed list of any infected files. (Previously: McAfee FreeScan)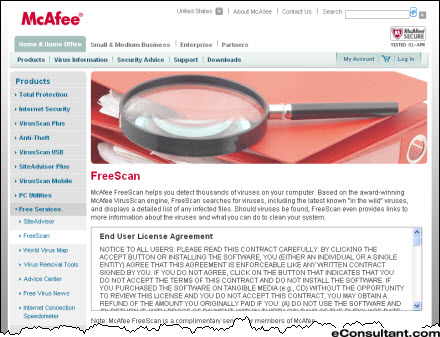 AVG by ewido
With the help of our online scanner you can scan and clean your computer from malware without having to install additional software on your computer. (Previously: AVG by ewido)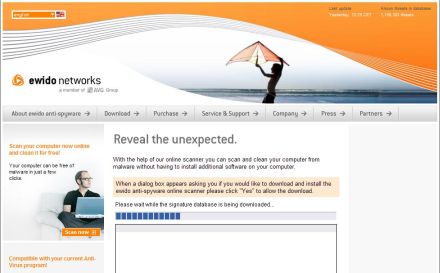 Trend Micro
Trend Micro HouseCall is an application for checking whether your computer has been infected by viruses, spyware, or other malware. HouseCall performs additional security checks to identify and fix vulnerabilities to prevent reinfection. (Previously: Trend Micro)
If you are new to eConsultant : Subscribe : RSS Feed | Follow us on : Twitter : eConsultant | FriendFeed : eConsultant | Soup.io : eConsultant | tumblr : eConsultant
Next Post :
24 Ways to Keep Your Customers
Previous Posts :
Your turn. Add your comment.
You must be logged in to post a comment.