Top 10 Free Music Sites
Top free web-based sites/services to play/collect/listen music/songs/MP3s.
finetune
You pick the songs. Put your playlist on your blog with our player widget, it's the soundtrack for your life and anyone can tune in.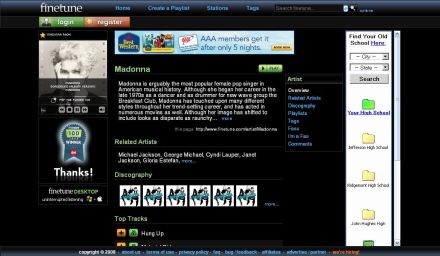 Grooveshark
Search for artists / song and play.
imeem
imeem is a social network where millions of fans and artists discover new music, videos, and photos.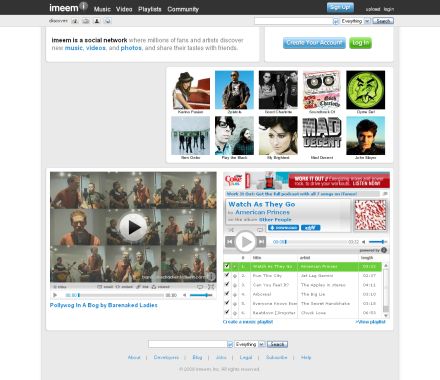 Jango
Create your custom station
JukeFly
Access your music collection from anywhere.
last.fm
Last.fm connects you with your favorite music, and uses your unique taste to find new music, people, and concerts you'll like.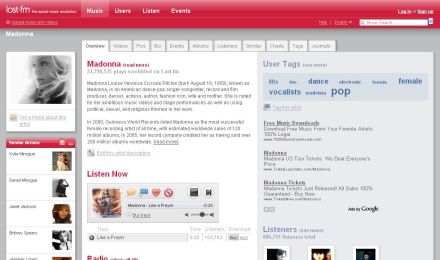 Musicovery
Define your mood and music type and start playing music.
MySpace
MySpace has thousands of local and small musical bands/groups.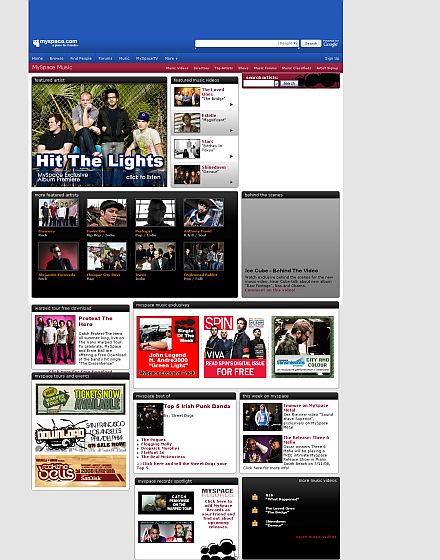 Pandora
Create your station and access it from anywhere.
SkreemR
Search the web for DRM-free music, podcasts, speeches and much more.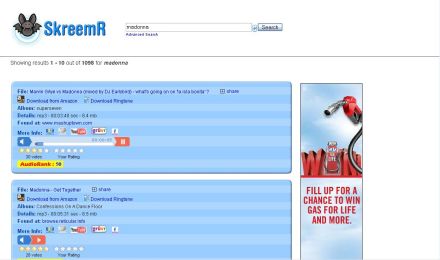 If you are new to eConsultant : Subscribe : RSS Feed | Follow us on : Twitter : eConsultant | FriendFeed : eConsultant | Soup.io : eConsultant | tumblr : eConsultant
Next Post :
Top 22 Telecommunications Companies 2008
Previous Posts :
6 Responses to "Top 10 Free Music Sites"
Your turn. Add your comment.
You must be logged in to post a comment.