Top 7 WordPress Categories Plugins
Category Icons
Use: WordPress plugin to assign icons to categories
Link: Category Icons at WordPress.org
My Category Order
Use: WordPress plugin to change the order of categories displayed
Link: My Category Order at WordPress.org
Category Cloud Widget
Use: WordPress plugin to display category list cloud
Link: Category Cloud Widget at WordPress.org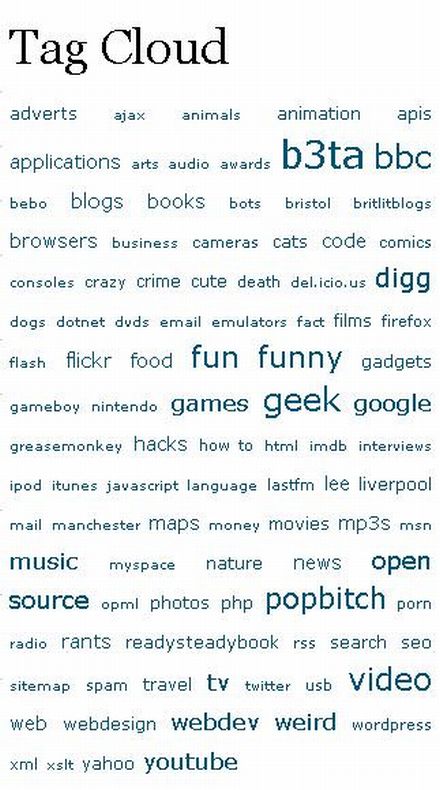 Breukie's Categories Widget
Use: WordPress plugin to display multiple categories lists with sidebar widget
Link: Breukie's Categories Widget at WordPress.org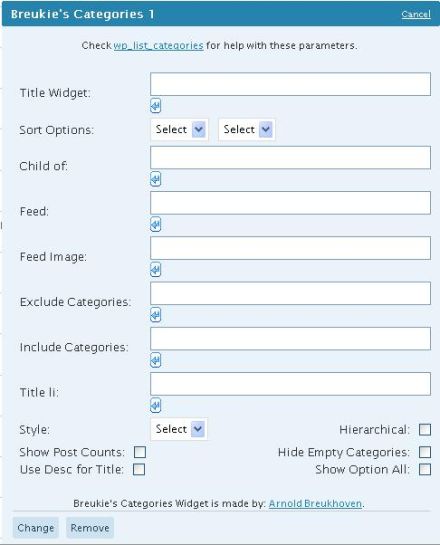 Category Page
Use: WordPress plugin to display posts for a given category on a page
Link: Category Page at WordPress.org
Advanced Category Excluder
Use: WordPress plugin to exclude hide some categories of blog posts
Link: Advanced Category Excluder at WordPress.org
Front Page Excluded Categories
Use: WordPress plugin to exclude hide some categories of blog posts from the front page only
Link: Front Page Excluded Categories at WordPress.org
I want a WordPress Plugin to …
See More: I want a WordPress Plugin to … 450+ common problems solved
If you are new to eConsultant : Subscribe : RSS Feed | Follow us on : Twitter : eConsultant | FriendFeed : eConsultant | Soup.io : eConsultant | tumblr : eConsultant
Next Post :
Data : New Residential Sales : May 2008
Previous Posts :
One Response to "Top 7 WordPress Categories Plugins"
Yebo Yes, Together we can!!! » Don't Waste your Time with Professional Web Designers Says:
July 14th, 2008 at 12:30 am

[…] posts from the front page only : Front Page Excluded Categories  Suggest some more for this list: Top Categories Plugins  allow audio video comments via Riffly : Riffly Webcam Video Comments  allow comment authors to […]
Your turn. Add your comment.
You must be logged in to post a comment.