Top 30 WordPress Images / Photos / Galleries Plugins
WP-SimpleViewer
Use: WordPress plugin to add SimpleViewer Flash galleries into blog posts
Link: WP-SimpleViewer at WordPress.org
WP Vivtiger Image Resizer
Use: WordPress plugin to allow users to crop / resize images
Link: WP Vivtiger Image Resizer at WordPress.org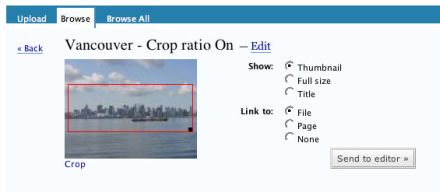 NextGEN Gallery
Use: WordPress plugin to create image gallery and flash slideshow
Link: NextGEN Gallery at WordPress.org
Polaroid on the Fly
Use: WordPress plugin to create polaroids of images on the fly
Link: Polaroid on the Fly at WordPress.org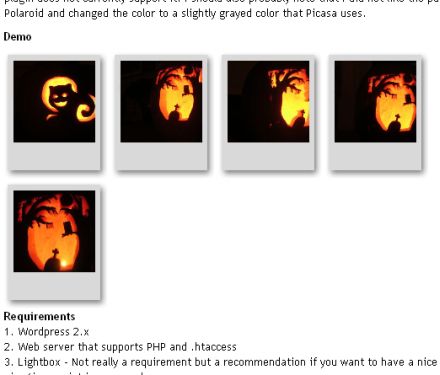 Mini-Slides
Use: WordPress plugin to display a slide show of images
Link: Mini-Slides at WordPress.org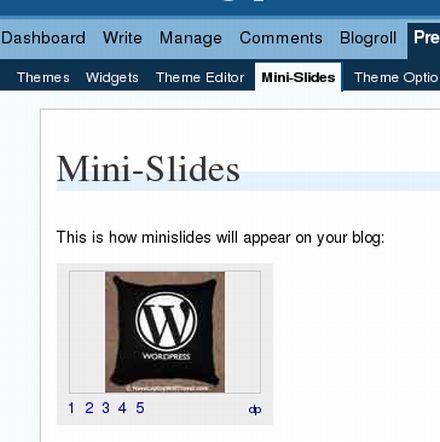 Fotobook
Use: WordPress plugin to display Facebook photos in wordpress
Link: Fotobook at WordPress.org
Slickr Gallery
Use: WordPress plugin to display Flickr photos images galleries
Link: Slickr Gallery at WordPress.org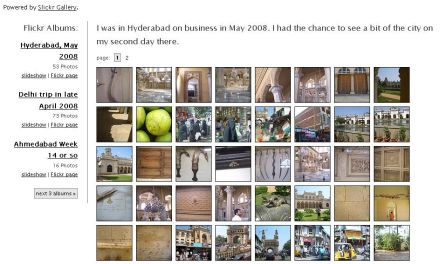 WP PicLens
Use: WordPress plugin to display full screen slideshow presentations
Link: WP PicLens at WordPress.org
WP-Gallery-Remote
Use: WordPress plugin to display images photos from remote Gallery installation
Link: WP-Gallery-Remote at WordPress.org
NextGEN-FlashViewer
Use: WordPress plugin to display images photos via flash viewer
Link: NextGEN-FlashViewer at WordPress.org
Picasa Photos
Use: WordPress plugin to display photos from Picasa albums
Link: Picasa Photos at WordPress.org
Inline Gallery
Use: WordPress plugin to display photos images as galleries in posts
Link: Inline Gallery at WordPress.org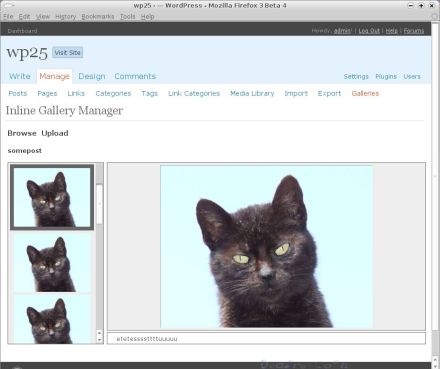 SimpleFlickr
Use: WordPress plugin to display photos images from Flickr
Link: SimpleFlickr at WordPress.org
WordPress Flickr Manager
Use: WordPress plugin to display photos images from Flickr
Link: WordPress Flickr Manager at WordPress.org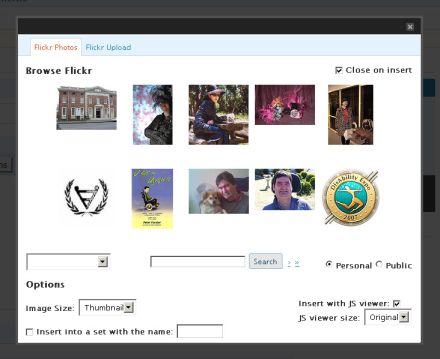 DM Albums
Use: WordPress plugin to display photos images in albums galleries
Link: DM Albums at WordPress.org
AWSOM Pixgallery
Use: WordPress plugin to display photos images portofolio of art work
Link: AWSOM Pixgallery at WordPress.org
PhotoXhibit
Use: WordPress plugin to display phots images galleries
Link: PhotoXhibit at WordPress.org

mBox
Use: WordPress plugin to easily include a slideshow of images
Link: mBox at WordPress.org
WP Photo Album
Use: WordPress plugin to organize, manage and display images photos via galleries
Link: WP Photo Album at WordPress.org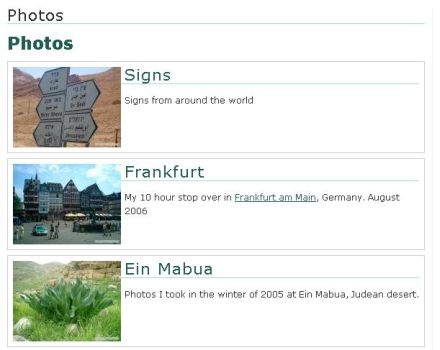 Lightbox 2
Use: WordPress plugin to overlay images on current page
Link: Lightbox 2 at WordPress.org
Lightbox 2.04
Use: WordPress plugin to overlay images on current page
Link: Lightbox 2.04 at WordPress.org
Lightview Plus
Use: WordPress plugin to overlay images on current page
Link: Lightview Plus at WordPress.org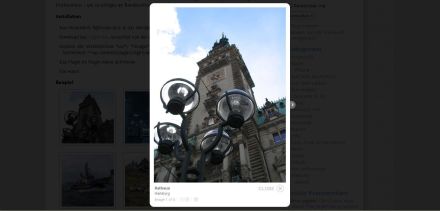 Shutter Reloaded
Use: WordPress plugin to overlay images on current page
Link: Shutter Reloaded at WordPress.org
Simple Popup Images
Use: WordPress plugin to overlay images on current page
Link: Simple Popup Images at WordPress.org
Slimbox Plugin
Use: WordPress plugin to overlay images on current page
Link: Slimbox Plugin at WordPress.org
Thumbnail Viewer
Use: WordPress plugin to overlay images on current page
Link: Thumbnail Viewer at WordPress.org
Yet Another Photoblog
Use: WordPress plugin to quickly display photos images galleries
Link: Yet Another Photoblog at WordPress.org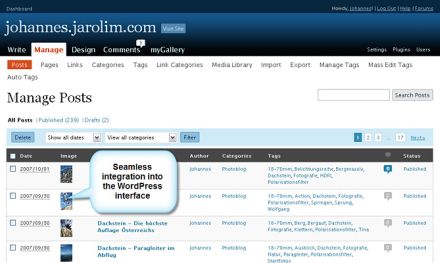 WPG2
Use: WordPress plugin to quickly embed Gallery2 photos videos content
Link: WPG2 at WordPress.org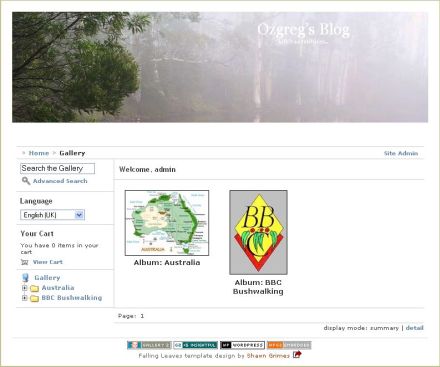 flickrRSS
Use: WordPress plugin to show Flickr photos
Link: flickrRSS at WordPress.org
ImageShack Uploader
Use: WordPress plugin to use imageshack for graphics files in posts
Link: ImageShack Uploader at WordPress.org
I want a WordPress Plugin to …
See More: I want a WordPress Plugin to … 450+ common problems solved
If you are new to eConsultant : Subscribe : RSS Feed | Follow us on : Twitter : eConsultant | FriendFeed : eConsultant | Soup.io : eConsultant | tumblr : eConsultant
Next Post :
Top WordPress Installing / Upgrading Plugins
Previous Posts :
2 Responses to "Top 30 WordPress Images / Photos / Galleries Plugins"
Yebo Yes, Together we can!!! » Don't Waste your Time with Professional Web Designers Says:
July 14th, 2008 at 12:32 am

[…] imageshack for graphics files in posts : ImageShack Uploader  Suggest some more for this list: Top Images / Photos / Galleries Plugins  automatically upgrade WordPress installation : WordPress Automatic upgrade  stop access to blog […]

Top 30 des plugins images de eConsultant - Dany's world Says:
October 13th, 2008 at 8:26 am

[…] donc beaucoup surfer pour trouver une solution. Et dans mes recherches, je suis tombée le blog Ask the eConsultant qui nous fait part de son top 30 de plugins permettant du gérer des images, photos et […]
Your turn. Add your comment.
You must be logged in to post a comment.