Top 5 WordPress Login Plugins
MiniMeta Widget
Use: WordPress plugin to add logon boxes to the meta links information
Link: MiniMeta Widget at WordPress.org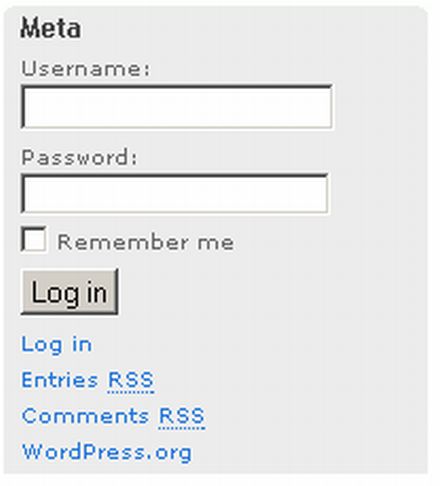 Members Only
Use: WordPress plugin to allow only registered users to read the blog
Link: Members Only at WordPress.org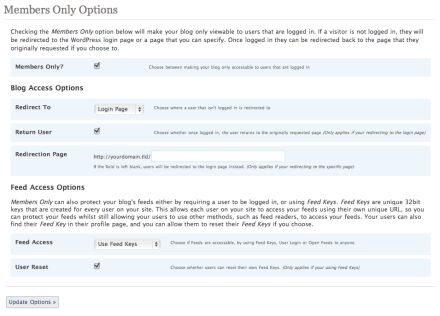 WP-OpenID
Use: WordPress plugin to allow OpenID for registered users
Link: WP-OpenID at WordPress.org
BM Custom Login
Use: WordPress plugin to cutomize WordPress login page with logo and colors
Link: BM Custom Login at WordPress.org
AJAX Login
Use: WordPress plugin to use AJAX powered login page
Link: AJAX Login at WordPress.org
I want a WordPress Plugin to …
See More: I want a WordPress Plugin to … 450+ common problems solved
If you are new to eConsultant : Subscribe : RSS Feed | Follow us on : Twitter : eConsultant | FriendFeed : eConsultant | Soup.io : eConsultant | tumblr : eConsultant
Next Post :
Top WordPress Misc Plugins
Previous Posts :
One Response to "Top 5 WordPress Login Plugins"
Yebo Yes, Together we can!!! » Don't Waste your Time with Professional Web Designers Says:
July 14th, 2008 at 12:32 am

[…] : BM Custom Login  use AJAX powered login page : AJAX Login  Suggest some more for this list: Top Login Plugins  allow readers to dynamically change font size : WP-chgFontSize  use WordPress to store files and […]
Your turn. Add your comment.
You must be logged in to post a comment.