Top WordPress Misc Plugins
WP-chgFontSize
Use: WordPress plugin to allow readers to dynamically change font size
Link: WP-chgFontSize at WordPress.org
WP Vault
Use: WordPress plugin to use WordPress to store files and access them anywhere
Link: WP Vault at WordPress.org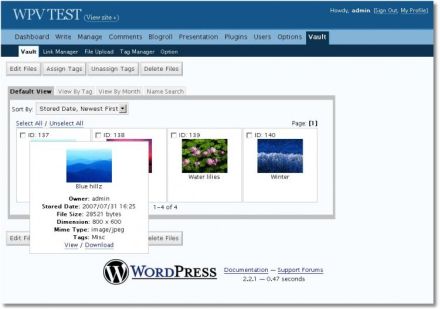 I want a WordPress Plugin to …
See More: I want a WordPress Plugin to … 450+ common problems solved
If you are new to eConsultant : Subscribe : RSS Feed | Follow us on : Twitter : eConsultant | FriendFeed : eConsultant | Soup.io : eConsultant | tumblr : eConsultant
Next Post :
Top 4 WordPress Mobile / PDA / iPhone
Previous Posts :
One Response to "Top WordPress Misc Plugins"
450+个Wordpress插件整理(二) | 小墨|博客 Says:
April 22nd, 2009 at 7:01 am

[…] 3. Suggest some more for this list: Top Misc Plugins […]
Your turn. Add your comment.
You must be logged in to post a comment.