Top 15 WordPress Stats / Statistics Plugins
Google Analyticator
Use: WordPress plugin to add Google analytics code to all blog pages
Link: Google Analyticator at WordPress.org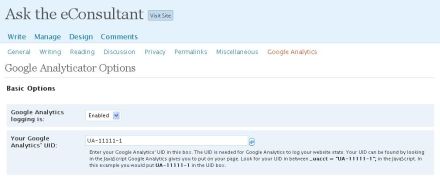 Google Analytics for WordPress
Use: WordPress plugin to add Google analytics code to all blog pages
Link: Google Analytics for WordPress at WordPress.org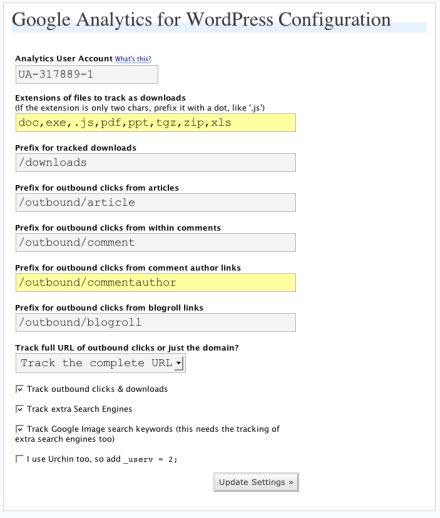 Ultimate Google Analytics
Use: WordPress plugin to add Google analytics code to all blog pages for blog stats
Link: Ultimate Google Analytics at WordPress.org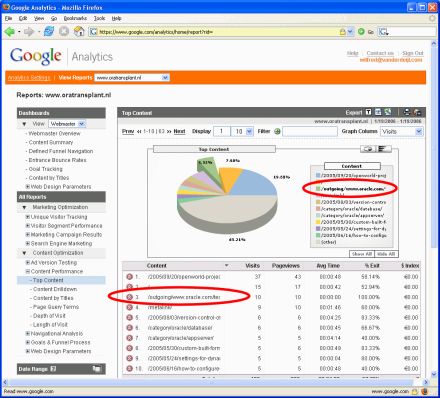 FeedStats
Use: WordPress plugin to capture stats on RSS feeds usage
Link: FeedStats at WordPress.org
CyStats
Use: WordPress plugin to capture visitor stats like Hits Visits OS Browser Dimensions Search Words
Link: CyStats at WordPress.org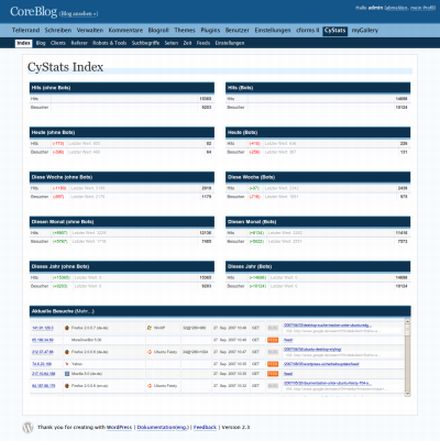 Counterize II
Use: WordPress plugin to capture visitor stats pageviews hits referring URI browser information
Link: Counterize II at WordPress.org

Official StatCounter Plugin
Use: WordPress plugin to collect visitor stats like pageviews IP Geocoding Browser
Link: Official StatCounter Plugin at WordPress.org
GeneralStats
Use: WordPress plugin to counts users categories posts comments pages links tags word counts
Link: GeneralStats at WordPress.org
WP-Stats
Use: WordPress plugin to display blog stats like posts pages comments
Link: WP-Stats at WordPress.org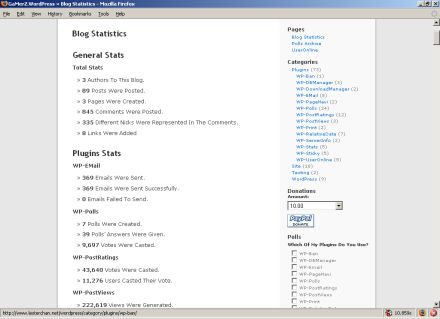 StatPress
Use: WordPress plugin to display blog stats like visitors spiders search keywords feeds browsers
Link: StatPress at WordPress.org
WP-UserOnline
Use: WordPress plugin to display number of users online information in real-time
Link: WP-UserOnline at WordPress.org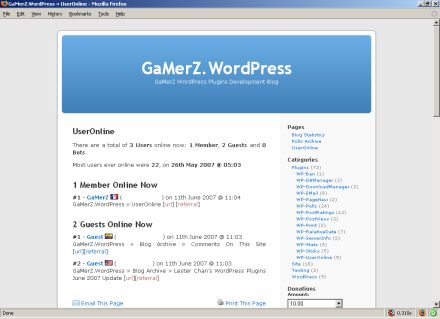 WP GuestMap
Use: WordPress plugin to display visitors on Google map
Link: WP GuestMap at WordPress.org
WP-DownloadManager
Use: WordPress plugin to manage and track file downloads stats
Link: WP-DownloadManager at WordPress.org
WordPress.com Stats
Use: WordPress plugin to see blog visitor statistics and graphs
Link: WordPress.com Stats at WordPress.org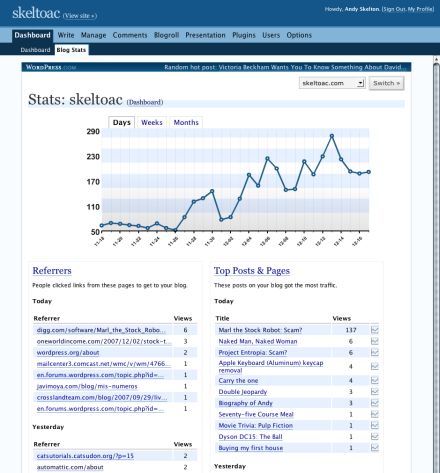 WassUp
Use: WordPress plugin to track blog readers visitors traffic stats in real-time
Link: WassUp at WordPress.org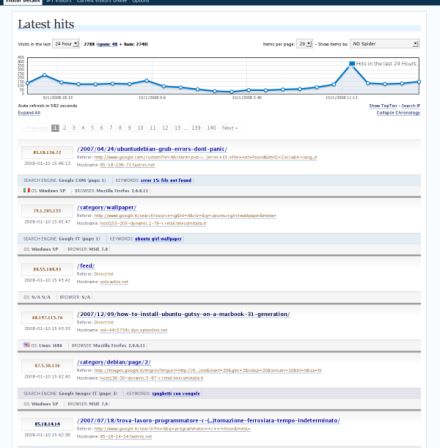 I want a WordPress Plugin to …
See More: I want a WordPress Plugin to … 450+ common problems solved
If you are new to eConsultant : Subscribe : RSS Feed | Follow us on : Twitter : eConsultant | FriendFeed : eConsultant | Soup.io : eConsultant | tumblr : eConsultant
Next Post :
Top 4 WordPress Tags / Tagging Plugins
Previous Posts :
3 Responses to "Top 15 WordPress Stats / Statistics Plugins"
Yebo Yes, Together we can!!! » Don't Waste your Time with Professional Web Designers Says:
July 14th, 2008 at 12:34 am

[…] blog readers visitors traffic stats in real-time : WassUp  Suggest some more for this list: Top Stats / Statistics Plugins  add tag cloud with sidebar widget : Simple Tagging Widget  display tag cloud : Configurable Tag […]

CyStats Kurznachrichten Says:
September 12th, 2008 at 2:51 am

[…] und in diesem Sinne möchte ich mich z.B. bei wp-plugin-archive.de und einigen anderen Seiten und Blogs für Links und Berichterstattung bedanken, gerade in einer Zeit in der es an Motivation […]

13 Varied WordPress Plugin Lists To Keep Your Site Happy | Tech Xav Says:
August 8th, 2010 at 6:20 pm

[…] and comprehensive web statistics is part of anyone's effective marketing efforts. With the Top 15 WordPress Statistics Plugins, provided by, a href="http://blog.econsultant.com/" target="_blank">Ask the […]
Your turn. Add your comment.
You must be logged in to post a comment.