Wallpaperability: Free Wallpapers HD HQ
Problem: Where can I find free hi-def, hi-quality wallpapers.
Solution: Wallpaperability.com which has hundreds of nice high-definition high-quality wallpapers.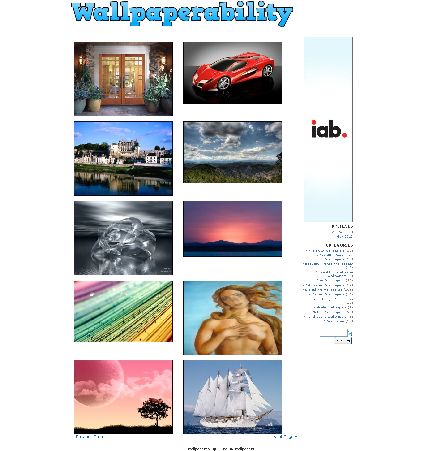 If you are new to eConsultant : Subscribe : RSS Feed | Follow us on : Twitter : eConsultant | FriendFeed : eConsultant | Soup.io : eConsultant | tumblr : eConsultant
Next Post :
Fortune 100 Best Companies to Work 1 Salesforce
Previous Posts :
Your turn. Add your comment.
You must be logged in to post a comment.