WordPress plugin to easily insert Google Maps : XML Google Maps
Problem: WordPress plugin to easily insert Google Maps
Solution: XML Google Maps
Link: Download XML Google Maps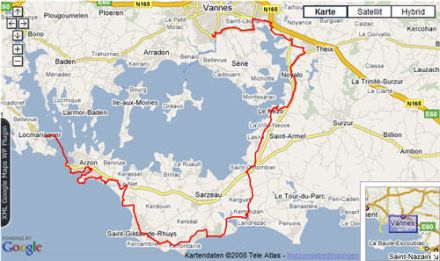 See More: I want a WordPress Plugin to … 450+ common problems solved

FREE: System Drivers: Is your PC running slow? Speed up your system with the latest System Drivers.

FREE: Clean Registry: Is your PC running slow? Speed up your system with a Clean Registry.
Web Hosting: Are you paying too much for web hosting? Compare prices in long list of Web Hosting providers.
If you are new to eConsultant : Subscribe : RSS Feed | Follow us on : Twitter : eConsultant | FriendFeed : eConsultant | Soup.io : eConsultant | tumblr : eConsultant
Next Post :
WordPress plugin to add a contact form to post page : WP Contact Form
Previous Posts :
One Response to "WordPress plugin to easily insert Google Maps : XML Google Maps"
YouTalkTech.com Says:
February 10th, 2010 at 5:03 am

wordpress xml google maps plugin…

some guys are tracking their routes with their navigation systems, as most of them offer this feature. you ride the route and the device is logging the actual way you drive. via usb it's easy to read out the log directly or import the recorded tr…
Your turn. Add your comment.
You must be logged in to post a comment.